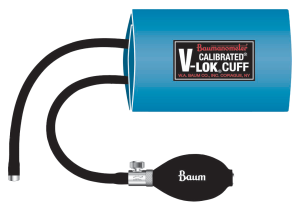 The Aneroid Calibrated® V-Lok® Inflation System consists of a Latex or Non-Latex bulb, Air-Flo® control valve, Latex or Non-Latex bag and Calibrated® V-Lok® Cuff.
Accurate: The Calibrated® V-Lok® system clearly indicates whether or not the correct size cuff is being used. The center of the bladder is clearly marked on the inner and outer surfaces of the cuff for correct application on either the right or left limb. Hook and loop fasteners are used to provide the optimal number of open-close cycles.
Comfortable: Cuffs conform to the shape of the limb and have no hard, stiff edges.
Durable: Baum cuffs are made of tightly woven, heat set Dacron™ polyester fabric. They are double stitched at critical points for long wear and treated with an effective anti-microbial agent.
Non-Latex: Available for those who are hypersensitive to natural rubber latex.
Guaranteed: Latex and Non-Latex inflation bags, bulbs and tubing are guaranteed for five years.
Aneroid cuffs available only in Medium Blue Dacron®. Cuff sizes are made to fit dimensions of corresponding size inflation bags for limb circumference shown. No connectors are included.
Note: All Latex items are natural rubber Latex.
1820AC Aneroid Calibrated® V-Lok® Inflation System

| | | | | | |
| --- | --- | --- | --- | --- | --- |
| 1820AC | 1820ACNL | Adult | Aneroid Inflation System | Limb Circumference | 25 cm to 35 cm |
1820ACNL Aneroid Calibrated® V-Lok® Inflation System(Non-Latex)

| | | | | | |
| --- | --- | --- | --- | --- | --- |
| 1820AC | 1820ACNL | Adult | Aneroid Inflation System | Limb Circumference | 25 cm to 35 cm |
1821AC Aneroid Calibrated® V-Lok® Inflation System

| | | | | | |
| --- | --- | --- | --- | --- | --- |
| 1821AC | 1821ACNL | Child/Small Adult | Aneroid Inflation System | Limb Circumference | 18 cm to 26 cm |
1821ACNL Aneroid Calibrated® V-Lok® Inflation System(Non-Latex)

| | | | | | |
| --- | --- | --- | --- | --- | --- |
| 1821AC | 1821ACNL | Child/Small Adult | Aneroid Inflation System | Limb Circumference | 18 cm to 26 cm |
1822AC Aneroid Calibrated® V-Lok® Inflation System

| | | | | | |
| --- | --- | --- | --- | --- | --- |
| 1822AC | 1822ACNL | Infant | Aneroid Inflation System | Limb Circumference | 10 cm to 19 cm |
1822ACNL Aneroid Calibrated® V-Lok® Inflation System(Non-Latex)

| | | | | | |
| --- | --- | --- | --- | --- | --- |
| 1822AC | 1822ACNL | Infant | Aneroid Inflation System | Limb Circumference | 10 cm to 19 cm |
1824AC Aneroid Calibrated® V-Lok® Inflation System

| | | | | | |
| --- | --- | --- | --- | --- | --- |
| 1824AC | 1824ACNL | Thigh | Aneroid Inflation System | Limb Circumference | 46 cm to 66 cm |
1824ACNL Aneroid Calibrated® V-Lok® Inflation System(Non-Latex)

| | | | | | |
| --- | --- | --- | --- | --- | --- |
| 1824AC | 1824ACNL | Thigh | Aneroid Inflation System | Limb Circumference | 46 cm to 66 cm |
1825AC Aneroid Calibrated® V-Lok® Inflation System

| | | | | | |
| --- | --- | --- | --- | --- | --- |
| 1825AC | 1825ACNL | Large Arm | Aneroid Inflation System | Limb Circumference | 33 cm to 47 cm |
1825ACNL Aneroid Calibrated® V-Lok® Inflation System(Non-Latex)

| | | | | | |
| --- | --- | --- | --- | --- | --- |
| 1825AC | 1825ACNL | Large Arm | Aneroid Inflation System | Limb Circumference | 33 cm to 47 cm |

1870AC Aneroid Calibrated® V-Lok® Inflation System

| | | | | | |
| --- | --- | --- | --- | --- | --- |
| 1870AC |   | Adult | Aneroid Cuff only | Limb Circumference | 25 cm to 35 cm |
1871AC Aneroid Calibrated® V-Lok® Inflation System

| | | | | | |
| --- | --- | --- | --- | --- | --- |
| 1871AC |   | Child/Small Adult | Aneroid Cuff only | Limb Circumference | 18 cm to 26 cm |
1872AC Aneroid Calibrated® V-Lok® Inflation System

| | | | | | |
| --- | --- | --- | --- | --- | --- |
| 1872AC |   | Infant | Aneroid Cuff only | Limb Circumference | 10 cm to 19 cm |
1874AC Aneroid Calibrated® V-Lok® Inflation System

| | | | | | |
| --- | --- | --- | --- | --- | --- |
| 1874AC |   | Thigh | Aneroid Cuff only | Limb Circumference | 46 cm to 66 cm |
1868AC Aneroid Calibrated® V-Lok® Inflation System

| | | | | | |
| --- | --- | --- | --- | --- | --- |
| 1868AC |   | Large Arm | Aneroid Inflation System | Limb Circumference | 33 cm to 47 cm |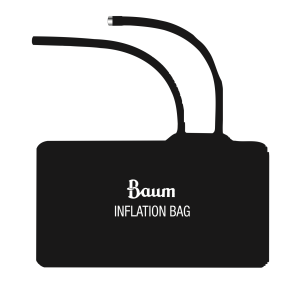 1840AC Aneroid Inflation Bags (Double Tube)

| | | | | | |
| --- | --- | --- | --- | --- | --- |
| 1840AC | 1840ACNL | Adult | Aneroid Inflation Bag | Limb Circumference | 12 cm x 23 cm |
1840ACNL Aneroid Inflation Bags (Double Tube) (Non-Latex)

| | | | | | |
| --- | --- | --- | --- | --- | --- |
| 1840AC | 1840ACNL | Adult | Aneroid Inflation Bag | Limb Circumference | 12 cm x 23 cm |
1841AC Aneroid Inflation Bags (Double Tube)

| | | | | | |
| --- | --- | --- | --- | --- | --- |
| 1841AC | 1841ACNL | Child/Small Adult | Aneroid Inflation Bag | Limb Circumference | 18 cm to 26 cm |
1841ACNL Aneroid Inflation Bags (Double Tube) (Non-Latex)

| | | | | | |
| --- | --- | --- | --- | --- | --- |
| 1841AC | 1841ACNL | Child/Small Adult | Aneroid Inflation Bag | Limb Circumference | 9 cm x 18 cm |
1842AC Aneroid Inflation Bags (Double Tube)

| | | | | | |
| --- | --- | --- | --- | --- | --- |
| 1842AC | 1842ACNL | Infant | Aneroid Inflation Bag | Limb Circumference | 6 cm x 12 cm |
1842ACNL Aneroid Inflation Bags (Double Tube) (Non-Latex)

| | | | | | |
| --- | --- | --- | --- | --- | --- |
| 1842AC | 1842ACNL | Infant | Aneroid Inflation Bag | Limb Circumference | 6 cm x 12 cm |
1844AC Aneroid Inflation Bags (Double Tube)

| | | | | | |
| --- | --- | --- | --- | --- | --- |
| 1844AC | 1844ACNL | Thigh | Aneroid Inflation Bag | Limb Circumference | 18 cm x 36 cm |
1844ACNL Aneroid Inflation Bags (Double Tube) (Non-Latex)

| | | | | | |
| --- | --- | --- | --- | --- | --- |
| 1844AC | 1844ACNL | Thigh | Aneroid Inflation Bag | Limb Circumference | 18 cm x 36 cm |
1845AC Aneroid Inflation Bags (Double Tube)

| | | | | | |
| --- | --- | --- | --- | --- | --- |
| 1845AC | 1845ACNL | Large Arm | Aneroid Inflation Bag | Limb Circumference | 15 cm x 33 cm |
1845ACNL Aneroid Inflation Bags (Double Tube) (Non-Latex)

| | | | | | |
| --- | --- | --- | --- | --- | --- |
| 1825AC | 1825ACNL | Large Arm | Aneroid Inflation Bag | Limb Circumference | 15 cm x 33 cm |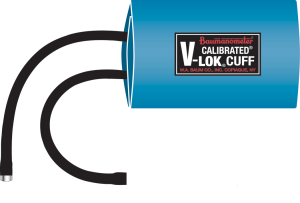 1880AC Aneroid Calibrated® V-Lok® Cuff & Bag (Double Tube)

| | | | | | |
| --- | --- | --- | --- | --- | --- |
| 1880AC | 1880ACNL | Adult | Aneroid Cuff & Inflation Bag | Limb Circumference | 25 cm to 35 cm |
1880ACNL Aneroid Calibrated® V-Lok® Cuff & Bag (Double Tube) (Non-Latex)

| | | | | | |
| --- | --- | --- | --- | --- | --- |
| 1880AC | 1880ACNL | Adult | Aneroid Cuff & Inflation Bag | Limb Circumference | 25 cm to 35 cm |
1881AC Aneroid Calibrated® V-Lok® Cuff & Bag (Double Tube)

| | | | | | |
| --- | --- | --- | --- | --- | --- |
| 1881AC | 1881ACNL | Child/Small Adult | Aneroid Cuff & Inflation Bag | Limb Circumference | 18 cm to 26 cm |
1881ACNL Aneroid Calibrated® V-Lok® Cuff & Bag (Double Tube) (Non-Latex)

| | | | | | |
| --- | --- | --- | --- | --- | --- |
| 1881AC | 1881ACNL | Child/Small Adult | Aneroid Cuff & Inflation Bag | Limb Circumference | 18 cm to 26 cm |
1882AC Aneroid Calibrated® V-Lok® Cuff & Bag (Double Tube)

| | | | | | |
| --- | --- | --- | --- | --- | --- |
| 1882AC | 1882ACNL | Infant | Aneroid Cuff & Inflation Bag | Limb Circumference | 10 cm x 19 cm |
1882ACNL Aneroid Calibrated® V-Lok® Cuff & Bag (Double Tube) (Non-Latex)

| | | | | | |
| --- | --- | --- | --- | --- | --- |
| 1882AC | 1882ACNL | Infant | Aneroid Cuff & Inflation Bag | Limb Circumference | |
1884AC Aneroid Calibrated® V-Lok® Cuff & Bag (Double Tube)

| | | | | | |
| --- | --- | --- | --- | --- | --- |
| 1884AC | 1884ACNL | Thigh | Aneroid Cuff & Inflation Bag | Limb Circumference | 46 cm to 66 cm |
1884ACNL Aneroid Calibrated® V-Lok® Cuff & Bag (Double Tube) (Non-Latex)

| | | | | | |
| --- | --- | --- | --- | --- | --- |
| 1884AC | 1884ACNL | Thigh | Aneroid Cuff & Inflation Bag | Limb Circumference | 46 cm to 66 cm |
1869AC Aneroid Calibrated® V-Lok® Cuff & Bag (Double Tube)

| | | | | | |
| --- | --- | --- | --- | --- | --- |
| 1869AC | 1869ACNL | Large Arm | Aneroid Cuff & Inflation Bag | Limb Circumference | 33 cm to 47 cm |
1869ACNL Aneroid Calibrated® V-Lok® Cuff & Bag (Double Tube) (Non-Latex)

| | | | | | |
| --- | --- | --- | --- | --- | --- |
| 1869AC | 1869ACNL | Large Arm | Aneroid Cuff & Inflation Bag | Limb Circumference | 33 cm to 47 cm |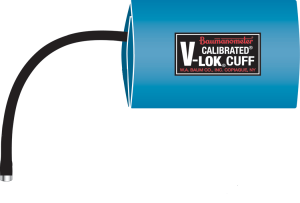 1880SSAC Aneroid Calibrated® V-Lok® Cuff & Bag (Single Tube)

| | | | | | |
| --- | --- | --- | --- | --- | --- |
| 1880SSAC | 1880SSACNL | Adult | Aneroid Cuff & Inflation Bag | Limb Circumference | 25 cm to 35 cm |
1880SSACNL Aneroid Calibrated® V-Lok® Cuff & Bag (Single Tube) (Non-Latex)

| | | | | | |
| --- | --- | --- | --- | --- | --- |
| 1880SSAC | 1880SSACNL | Adult | Aneroid Cuff & Inflation Bag | Limb Circumference | 25 cm to 35 cm |
1881SSAC Aneroid Calibrated® V-Lok® Cuff & Bag (Single Tube)

| | | | | | |
| --- | --- | --- | --- | --- | --- |
| 1881SSAC | 1881SSACNL | Child/Small Adult | Aneroid Cuff & Inflation Bag | Limb Circumference | 18 cm to 26 cm |
1881SSACNL Aneroid Calibrated® V-Lok® Cuff & Bag (Single Tube) (Non-Latex)

| | | | | | |
| --- | --- | --- | --- | --- | --- |
| 1881SSAC | 1881SSACNL | Child/Small Adult | Aneroid Cuff & Inflation Bag | Limb Circumference | 18 cm to 26 cm |
1882SSAC Aneroid Calibrated® V-Lok® Cuff & Bag (Single Tube)

| | | | | | |
| --- | --- | --- | --- | --- | --- |
| 1882SSAC | 1882SSACNL | Infant | Aneroid Cuff & Inflation Bag | Limb Circumference | 10 cm x 19 cm |
1882SSACNL Aneroid Calibrated® V-Lok® Cuff & Bag (SingleTube) (Non-Latex)

| | | | | | |
| --- | --- | --- | --- | --- | --- |
| 1882SSAC | 1882SSACNL | Infant | Aneroid Cuff & Inflation Bag | Limb Circumference | |
1884SSAC Aneroid Calibrated® V-Lok® Cuff & Bag (Single Tube)

| | | | | | |
| --- | --- | --- | --- | --- | --- |
| 1884SSAC | 1884SSACNL | Thigh | Aneroid Cuff & Inflation Bag | Limb Circumference | 46 cm to 66 cm |
1884SSACNL Aneroid Calibrated® V-Lok® Cuff & Bag (Single Tube) (Non-Latex)

| | | | | | |
| --- | --- | --- | --- | --- | --- |
| 1884SSAC | 1884SSACNL | Thigh | Aneroid Cuff & Inflation Bag | Limb Circumference | 46 cm to 66 cm |
1869SSAC Aneroid Calibrated® V-Lok® Cuff & Bag (Single Tube)

| | | | | | |
| --- | --- | --- | --- | --- | --- |
| 1869SSAC | 1869SSACNL | Large Arm | Aneroid Cuff & Inflation Bag | Limb Circumference | 33 cm to 47 cm |
1869SSACNL Aneroid Calibrated® V-Lok® Cuff & Bag (Single Tube) (Non-Latex)

| | | | | | |
| --- | --- | --- | --- | --- | --- |
| 1869SSAC | 1869SSACNL | Large Arm | Aneroid Cuff & Inflation Bag | Limb Circumference | 33 cm to 47 cm |